Sales, Service & Repair
New Service and Certification
Metal Detector calibration and certification
for food industry and all applications where metal is not wanted.
Includes calibration for detection of ferous metals such as iron
and ferous alloys such as steel and non-ferous metal such as copper,
zinc, aluminum such as brass and bronze plus many more.

BRC Certification
All Standards Certification.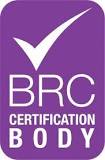 AND
Department of Food and Agriculture
Division of Measurements and Standards
Service Agent
Lic. # 03959
Scale Certification.
| | |
| --- | --- |
| We Accept Payment through | |
Grow it? Process it? Store it?
We make it Easy!
Member of the California Warehouse Association

REPLACEMENT PARTS FOR ALL THE LISTED BELOW INCLUDING
Drag flights Plastic UHMW Split Hanger Bearings Screen Wire
Elevator Buckets Bolts Belts Custom made parts

---
In these links you will find descriptions of some of the products available through Calibration Plus.
NEW AND USED MILLING AND SEED EQUIPMENT AND SUPPLY:

MILL AND SEED QUALITY

Sheller
Pre Cleaners
Air Screen
Precision Sizers
Length Graders
Gravity Separator
Stoners
DeAwner
Huller Scarifier
Spirals
Aspirator
Treaters & Coaters
Polishers
Whiteners

BAG HANDLING & BRUSHES

Sewing machines & Conveyors
Wrappers
Palletizers & Invertors
Roller conveyors
Unistackers
Sag Flatteners

WEIGHING & PACKING

Auger & Valve Packers
Sealing & Sewing Systems
Bag Hangers
Sharpeners & Closers
Coders

MATERIAL HANDLING

Belt, Screw, Drag, Vibrating
Pneumatic CONVEYORS
Bucket ELEVATORS

LEVEL INDICATORS

Paddle type
Sonic
Sensor probe
Diaphragm
Top Side bottom mount
Flow Meter Control valves

BRUSHES & BROOMS

Floor
Hand
Elevator
Conveyor

QC LAB EQUIPMENT

DICKEY-john
Motomco
Thermometers
Test Rice Hullers
Oxygen & Nitrogen Analyzers
Single Kernel Moisture Meters
Test Rice Polisher
Moisture balances
Whiteness meter
Protein,
Fatty acid
Amylose

DUST CONTROL

Bag House
Blower
Rotary Airlocks
Cyclones
New Bags
Bag Laundry
Sonic Horns
Vibrators
Bindicator Level Control
Cages And Parts

SCALES

Bench,
Counting,
Lab,
Truck,
Crane
Conveyor
Load Cells & Parts
Test weights

LIGHT BULBS

Kett
Grain scope
DICKEY-john
Office
Warehouse
Lights for all uses
Premier Components
<! img name="premeir800_r2_c1" src="premeir800_r2_c1.jpg" width="241" height="513" border="0" alt="">

| | |
| --- | --- |
| | |
| | <! `img src="spacer.gif" width="1" height="84" border="0" alt=""> |
| RACK & PINION GEARS | <! img src="spacer.gif" width="1" height="25" border="0" alt=""> |
| | <! img src="spacer.gif" width="1" height="107" border="0" alt=""> |
| TAKE UP FRAMES | <! img src="spacer.gif" width="1" height="26" border="0" alt=""> |
| | <! img src="spacer.gif" width="1" height="102" border="0" alt=""> |
| CONVEYOR HOODS | <! img src="spacer.gif" width="1" height="30" border="0" alt=""> |
| | <! img src="spacer.gif" width="1" height="100" border="0" alt=""> |
| SCREENS | <! img src="spacer.gif" width="1" height="39" border="0" alt=""> |

<! td><! img src="spacer.gif" width="1" height="15" border="0" alt=""><! /td>
MOTORIZED DRUM PULLEYS
BIN/HOPPER VIBRATORS
VIBRATION PADS
BELT CLEANERS
MOTOR BRAKES
MOTOR INVERTERS
GRIPSTRUT
HANDRAIL
GEARS
FLAT BELT CONVEYOR IDLERS
SCREENER BALLS
BALL TRAYS
INDENT CYLINDERS
GRAIN BIN BOLTS
BRUSH AUGERS
PIT COVERS
HYDRAULIC CYLINDERS
FANS
RUBBER
DRYER SHEETS
RAW STEEL GOODS

<! td><! img src="spacer.gif" width="0" height="498" border="0" alt=""><! /td>

ANDCO
ACTUATORS
MAGNETS
PULLEYS

---